Products
Contact Address
Chromtech - Analytical Instruments
Carl-Zeiss-Str. 20
65520 Bad Camberg, Germany
Fon +49 (0) 6434 / 20768-0
Fax +49 (0) 6434 / 20768-81
e-mail: Contact
web: www.chromtech.de
ITSP-SPE... Solid Phase Extraction
Proven Solutions for LC-MS/MS and GC-MS Autosampler-based Solid Phase Extraction (SPE) and Filtration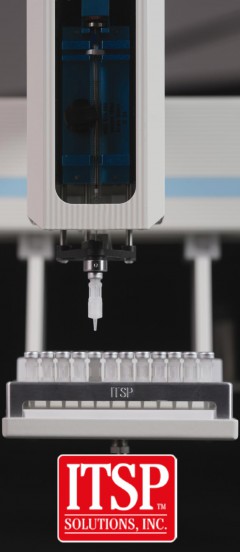 "Instrument Top Sample Prep" (ITSPTM) is a SPE prep kit for handling small sample volumes in connection with a CTC PAL sampler setup as a fully automated in-line SPE system. You are free to choose from a new SPE-PAL system or to retrofit your exsisting PAL HTC or HTS sampler with only a few modifications.These changes do not dedicate the PAL to just ITSP. ITSP is a comsumable device.
ITSP is great solution for many customers using LC & LC/MS-MS for forensics, pesticides, pain management and clinical patient samples.
The most basic hardware kit includes:
96 Well Aluminum ITSP Prep Tray
Delrin Waste Receptacle with Hose Bib
Lower Needle Guide (Non Magnetic)
Base Method Template & tools for automated method development are provided on the Jump Drive
Users Manual
Several different SPE Cartridge and Filter packs (100/pack) are available.