Products
Contact Address
Chromtech - Analytical Instruments
Carl-Zeiss-Str. 20
65520 Bad Camberg, Germany
Fon +49 (0) 6434 / 20768-0
Fax +49 (0) 6434 / 20768-81
e-mail: Contact
web: www.chromtech.de
PAL System: PAL RSI - The new PAL3 GENERATION!
The successor of the legendary CombiPAL...The PAL RSI!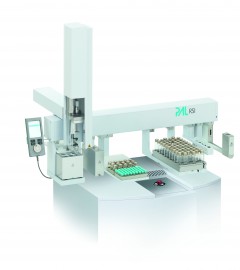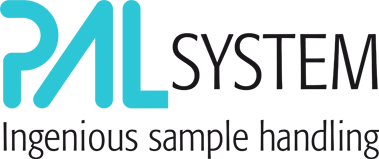 The RSI is the robust workhorse for analytical labs. It is the cost effective solution for labs in need of robustness and uncompromising performance.
The PAL RSI is a safe investment: if your requirements grow an upgrade to the full RTC functionality is possible and gives access to complete workflow automation. Download brochure at page bottom.
The RSI is a flexible tool. Its open and modular architecture makes it the most versatile system on the market. Tools can be exchanged readily within minutes. PAL customers working with GC love the possibility to use liquid, headspace or SPME sampling on the same system. LC customers use the PAL because of its huge sample capacity, the range of syringes and valves available.
Only some of the numerous options available for the PAL are listed below:
42, 74 or 109cm (17, 29 or 43 inches) work space
Liquid, gas, headspace, SPME sampling
Syringes from 1μL-10mL
Sample capacity max. 1296 2mL vials or 24 MTPs, temperature-controlled if required
Up to 6 valve drives with 4 injection valves
Wash and solvent stations
Vortexer
Agitator
Dilutor
LC/MS Tool
PAL Sample Control Software for Efficient Operation of PAL RTC & RSI
The latest generation of PALs can all be controlled by the user friendly PAL Sample Control software. It interfaces seamlessly with many common CDS and MS-data systems (e.g. AB Sciex Analyst, Agilent Chemstation, Masshunter oder Thermo Scientific Xcalibur). With a few clicks you can import or generate sample lists and start the data acquisition. Or you can quickly set up workflows to eliminate tedious manual operations. PAL Sample Control allows overlapping of time consuming steps. This increases sample throughput greatly and boosts productivity.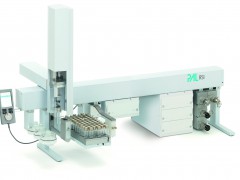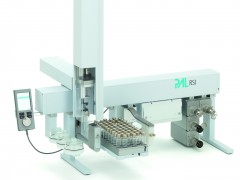 Downloads

2,2 MB